Health & Safety Management
Nothing Enpure does is so important that we cannot take the time to do it safely.
At Enpure we are committed to prevent injuries and ill health. We aim to achieve this by working to consistent processes that form our Integrated Management System and meet all relevant requirements of legislation and industry standards.
Through a review of competence and training and proper communication we ensure that all persons working under our control are aware of their role and responsibility in maintaining a safe working environment.
By establishing and reviewing key measures on our Occupational Health and Safety performance we ensure that we meet these objectives whilst continually looking for opportunities to improve the management system and so further enhance our ability of providing and maintaining a safe working environment for all interested parties, including our employees, clients, contractors and others with whom we may come into contact with during our undertakings.
We have integrated health & safety management systems that meet the requirements of ISO 18001:2007.
A copy of the health & safety policy statement is available upon request.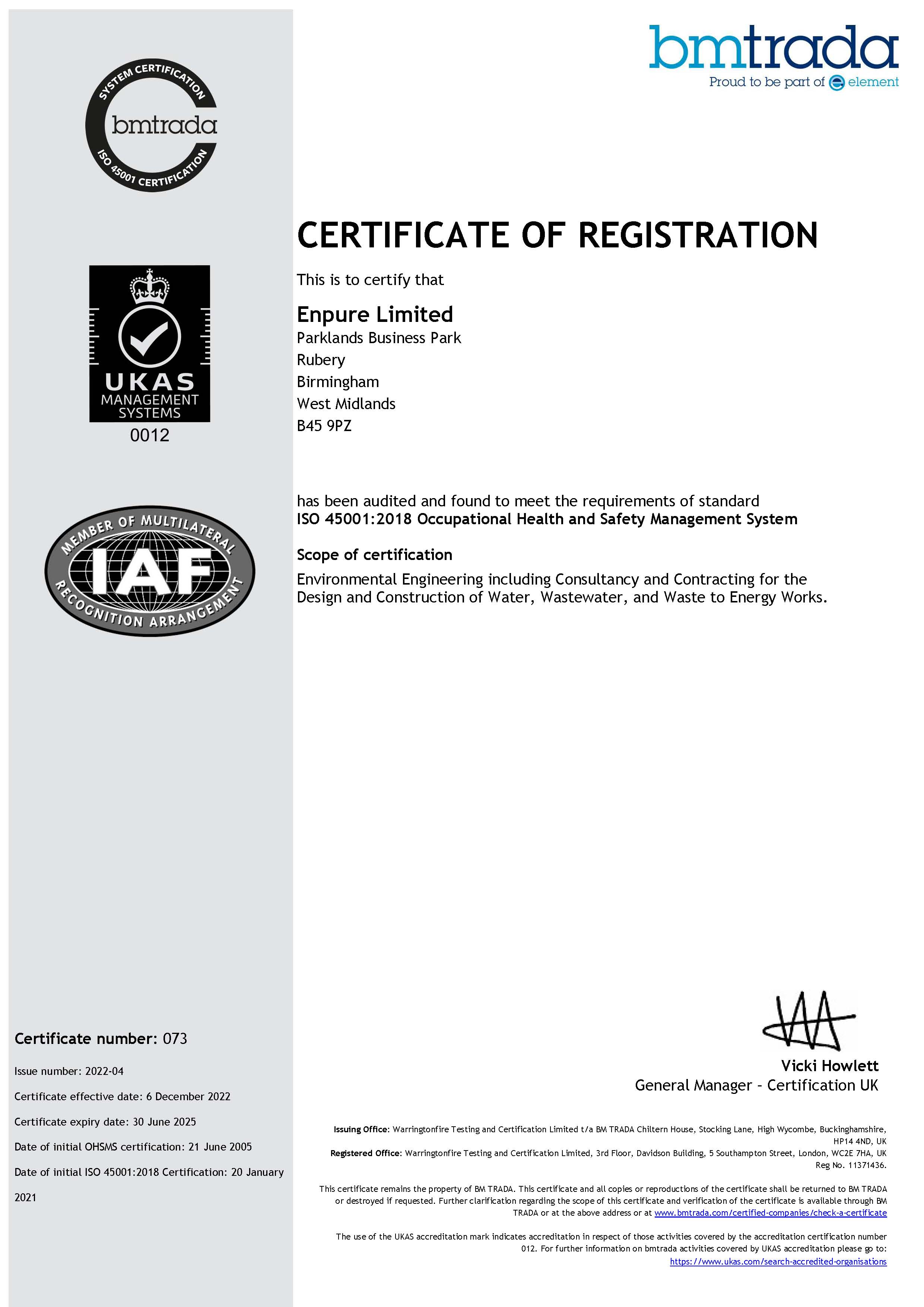 Certification:
BMTrada ISO45001:2018 Occupational Health & Safety Management System (Certificate No: 073)
Scope of certification:
Environmental Engineering including Contracting for the Design and Construction of Water,
Wastewater and Waste to Energy Works
Issue number: 2022-03
Certificate start date: 6 December 2022
Certificate expiry date: 30 June 2025